A MESSAGE to the people
This is where you get to interact with us and pick our brain...
not with the same definition...


Since we have been growing up we've been lets face it protected. Some of us have been anyway and we do not mean to say protected as a way of being coddled or being over protective but protected from the world. We have watched tv that would educate us. We would get picked up and dropped off at school. All the music was different. We grew up with oldies, love songs, respectful songs, and songs with a message! All these things we grew up around and with prepared us for a different world. A different world we live in today, not a different world but a world that has changed through out the years of us growing up. Or maybe it was always that way. Either way it doesn't matter everything seems to be changing day by day but the only thing is we can't change that fast! Not as fast as he world is throwing out new trends and new gimmicks. Cant keep up. That's not our fault. What is our fault is trying to assimilate into the time when we know we can't or should not.

Here is what we mean. Doing all that violence and all that splish is not us. WE were born during all of it but that did not start with us so why are we continuing it. And then on the other side to be robots get a nine to five and grow someone else's dream. Assimilate into being something you don't want to do. The things we assimilate into is not who we are so we grow up split trying to be ourselves and someone elses version of being an adult. We can't adult because we don't know what we are supposed to be doing. Think about it right now! What are you supposed to be doing? What did you want to be when you grew up to be an "Adult". A fireman, a police man, a whatever. Noone ever said, "I want to be an adult" haha funny right I know. Being an adult what is that. Its a profession, something that doesn't exist, again, in our time. Being an adult is a thing of the past. Back then it was easy for people to grow up, get a job, make money, have a family, and live comfortably. THAT IS THEIR THING. ALOT OF US ARE TRYING TO GET JOBS TO WORK IN A WORLD THAT DOESN'T WORK FOR US BECAUSE ITS NOT FOR US! WE GOTTA CREATE OUR OWN!

WE NEED TO GRAB OUR OWN DEFINITION OF "ADULTING"! This is going to be tough to hear but we don't do the "Adulting" thing we aren't adults! We grew up to have minds, to stand out, to do our own thing. Yet there are people trying to adult and they are good at copying at learning someones elses way but most of us aren't. So, We have to change and grow together to grow up and be better than that so we are happy with being an "adult" in our own ways and definition.

All in all we are raised to create a different world and we can't do that because there are people in control of most things we do and we are letting them because people think its people like them who are running the world when really its just brainwash. Even the concept "adulting" brainwashes you into to think the way you are living is wrong. What do you think, is "adulting" still possible?


---

All we are saying is that we just have to change the world we live in or create a world within this one so we can LIVE a better, happier, and simpler Life #SoGravvy


Author

#WeTheGravvy are the Authors of our lives

Archives

Categories

RSS Feed
Powered by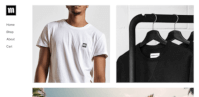 Create your own unique website with customizable templates.