Photos of spilled Gravvy
Its a Photo Map Of where we've been
Where we have performed and where we have spilled gravvy
Mansion party october halloween!! truera sogravvy catering events all thru nov oct dec and they can only keep em coming!!! Check em out below
The James pozew show 88.5fm/Scatv The Somerville line
​
September 29th (Mattapan) we were invited to be on the James Pozew Show(88.5FM) as well as cater on live TV!(The Somerville Line)
Where have we splished
---
Patterson creations - Attleboro Massachusetts

This was the Third stop on the

TruEngland Tour #SoGravvyOnTour
---
Out of the blue too gallery - Cambridge Massachusetts

This was the first stop on the

TruEngland Tour #SoGravvyOnTour

---
Dusk Nightclub - Providence Rhode Island
Dusk Providence RI. Events that have taken place here are the Tru England Tour Auditions.Featured Artists from all over New England including NY RI and MA.
---
Sammy's patio - revere beach
Sammy's Patio Revere MA. Events that have taken place here : Shade 45 Sirius XM contest! Featured many artists from all over the state! Even people from outside of the state!
---
Max's Blues cafe
Maxs Blues Cafe Brockton MA. Events that have taken place that we have been apart of are: Mask, Hurrican matthew Relief fund
Club Elixir Methuen MA, LimeLight Stage and Studios for the Comedy Club and for the Golden Mic Showcases Boston MA
---
LLDs NightClub in Tyngsboro Massachusetts
---
community events radio shows, turkey events, and more...
To see more Videos and pictures of where we have been and what we have done please check out or

Social Media

pages to the right-------------------------------------------------------------------------->>
The events shown here were:
On the left: toys for tots clothing drive Christmas donations Dudley Branch Library Hosted by P.L.A.Y Radio with Herb and Candace


always more gravvy to be splished stay Gravvy For more on the way...

The events shown here were:

The Jerk Turkey event thanksgiving dinner drive giving way turkeys to the families around he community Dorchester MA
Then we were off too speak on the radio on 101.3 fm big city fm with DJ Ill Neil Blue Hill Ave Dorchester MA.
Lastly we were able to be apart of ITSLITBOSTON Podcast at cyber sounds on Newbury Street
Powered by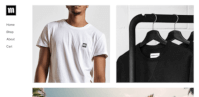 Create your own unique website with customizable templates.