Welcome to the gravvy boat and the gravvy train where we the gravvy splish for america and thats you!! Thanks for splishing and check out the website if you like what you see definitely let us know!!!
New Songs Below and New events!!
upcoming events!!!
Spring Fling pt 3 reggae vs trap - april 20 4/20 - Brockton MA
​pisces Lounge 820 main street
ANd others more information on the events page !!
new gravvy check it out
---
The New Record that had been released on #SoundCloud
A Shot In The Dark - Billy Bisqqit - Lenni Linguini
​Lavvin Sovljas - Billy Bisqqit - BangBang Tarzan
Listen to it here
---
Check it out -------->
Its Here and it's Everywhere!


The New Single YuLaggin By Billy Bisqqit!
And!
SoGravvy Productions

A Lenni Linguini Instrumenal

Peep the new podcast everybodys talking on soundcloud
Everbodys Talking
(Pilot)

---
We have recently been featured on #Hiphopoverload
check it out here
shoutouts to Hiphopoverload for featuring us on their online website and email blasts daily!! #

SpillinGravvy

take a look at the website here! They know who we are and you should get alittle insight as well!!! #

Boston

#

Massachusetts




---
---
SoGravvy Productions™
-SOGRAVVY, BRINGING SOMETHING DIFFERENT TO THE TABLE, FOR THE TABLE
Powered by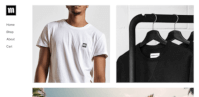 Create your own unique website with customizable templates.